Today's 1Feed release comes with a lot of exciting updates! Keep on reading to see what's new :)
Table of contents
Desktop feed navigation buttons
I'm a trackpad user, but some mouse users told me it was really hard to 'swipe' feeds on desktop using a mouse. They had to hover over the feed, hold down Shift, and move the mouse wheel.
So I added little arrow buttons next to each feed which you can click on to navigate back and forth! They only show when hovering over a feed, so it doesn't clutter the interface.

After adding this feature, I actually found myself using the buttons sometimes even though I have a trackpad :)
Chrome and Firefox extensions
Say goodbye to pasting URLs on desktop 1Feed, there's now an easier way to add sites! Install the official Chrome extension or Firefox add-on to add any site to 1Feed with the click of a button.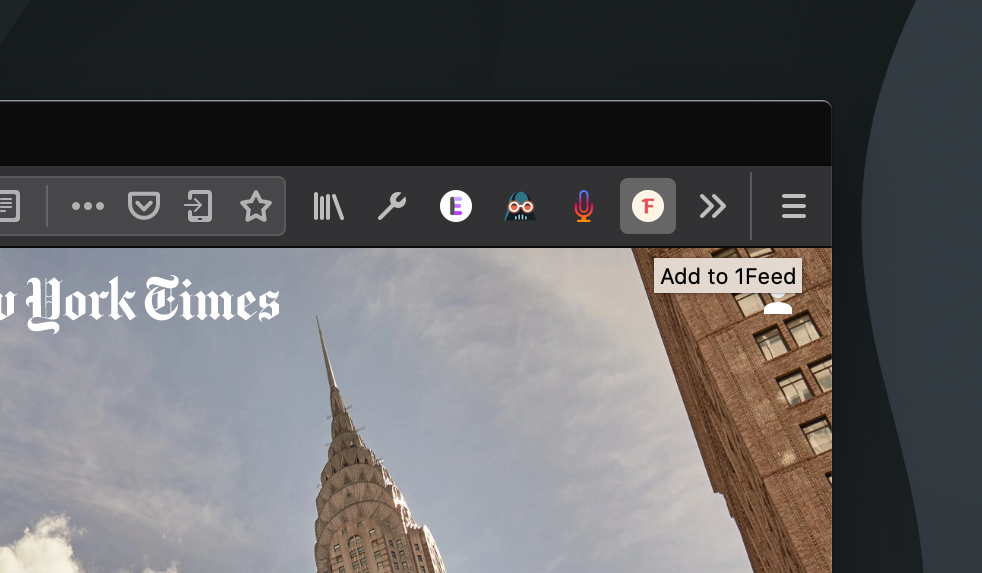 It's really easy to use — while on any website, click the 1Feed icon in your browser's toolbar, and it'll let you add it to your 1Feed.
iOS shortcut
On Android, after adding 1Feed to the homescreen, you can add any site to 1Feed from the system share menu. Unfortunately iOS doesn't support this feature, but I found a way to give iOS users a similar experience via Apple's Shortcuts app.
It takes a bit more effort to set up, but it shouldn't take more than a few minutes. First, you'll need to go to iOS Settings > Shortcuts and turn on "Allow Untrusted Shortcuts". Then click the link to the shortcut to install it.
Once installed, you'll be able to tap "Add to 1Feed" when sharing any URL from Safari or another app.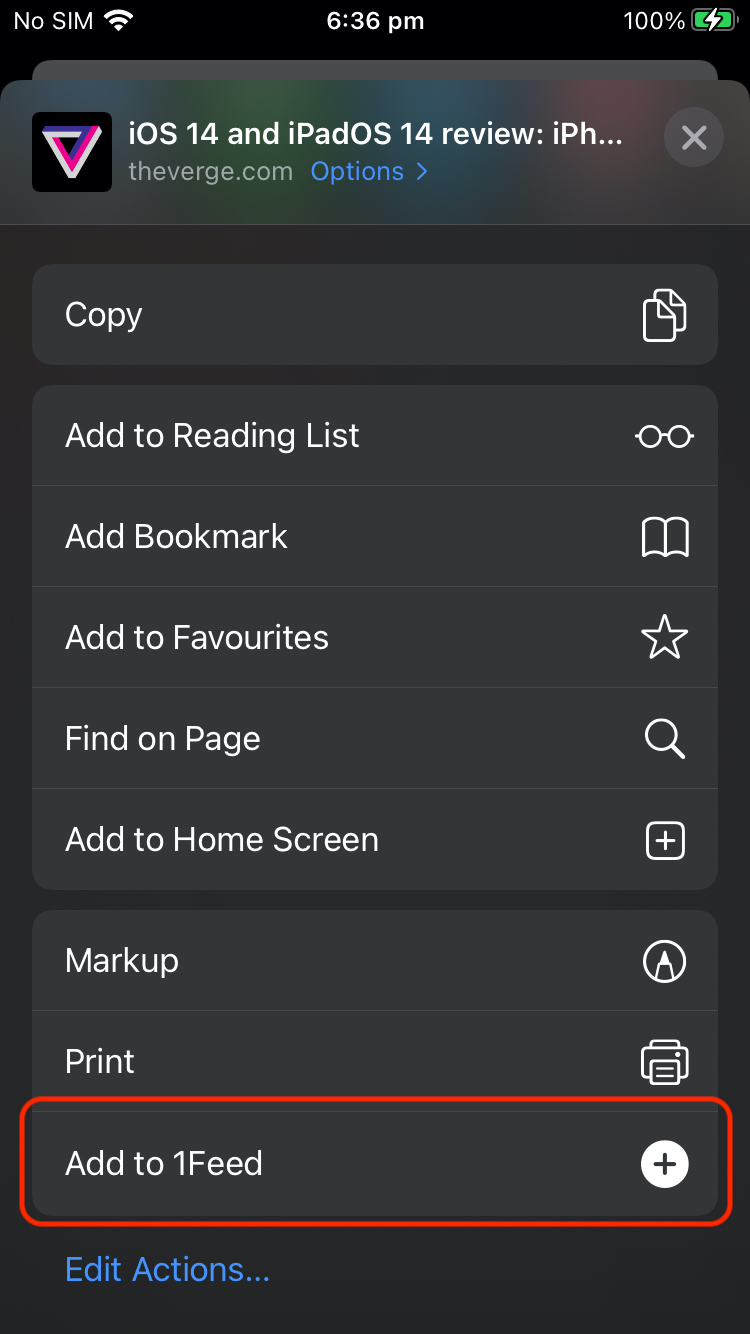 Performance improvements
I've been adding some big performance improvements to make sure 1Feed stays snappy, especially for those of you with lots of feeds and folders.
1Feed will keep the main screen alive in the background when on another page, which means that when you navigate back to the main screen, there's virtually no lag. It's particularly noticeable when going back to the main screen after adding a feed!
Also, when navigating between folders, 1Feed will temporarily remove feed items which aren't visible. Removing these feed items while they're not in view reduces memory usage and overall lag, without any visible changes.
That's all folks!
Thanks for reading 1Feed's first ever release announcement! I've been pushing releases for the last month, but this is the first one I've documented on the blog. Hopefully you enjoy these new features as much as I do :)